One of the biggest charms of the hotel is that it is far from everywhere, but anyway you can always reach us and move from here using public transport. In Tenerife public transport is managed by the company Titsa and you can find all the information on their web.
For arrival and departure transportation from the hotel to the airport is probably better to use a transfer, since the timing and frequency are not always the best. For this you can get in contact with us and we will find you a solution.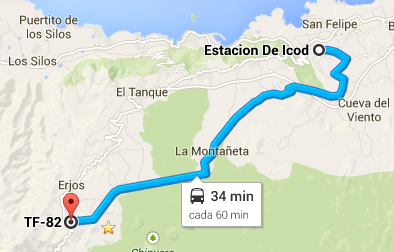 The closest bus stop is "Los Llanos – 4603 and 4604" There you can pick line 360. This line allows you to go to Icod, where you can connect with other lines to move around the north of the island.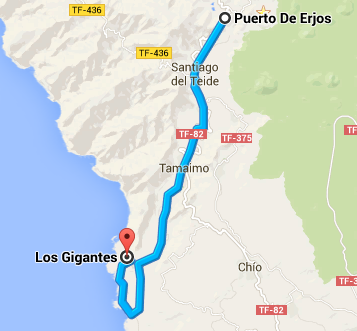 To move to the south of the island you should walk a little more, to the stop "Puerto of Ejros – 4670 and 4695 ", that is 1.4km away. At this stop you can take lines 325 y 460. The first makes the route from "Puerto de La Cruz" to "Los Gigantes" through "Icod de Los Vinos", with it you can get to the nearest beach. The journey to Los Gigantes takes half an hour and you have six trips a day on weekdays and four on weekends.
The last line you have at your disposal will take you to Playa de Las Americas. One of the most important tourist areas of Tenerife.